Fumikazu Masuda,
Professor, Tokyo Zokei University, Design for Sustainability
Ridwan Kamil
Principal Urbane Indonesia
www.Urbane.co.id
William Harald-Wong,
Graphic designer Malaysia
www.whwdesign.com
Yuni Jie,
Interior & Product Designer, Author.
www.jie-design.com
Eileen rachman
Writer, Human Resources Consultant
www.decorous.co.id
www.experd.com
Sulfikar Amir, PhD
Assistant Professor Sociology, Nanyang Technological University , Singapure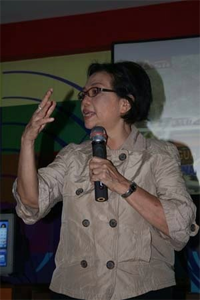 the nicest thing of this simple beautiful product is the story of the people behind. The craftmanship, the passion on precision and beauty is being built with effort , its not done overnight.